Planning a wedding is a mixture of ideas, themes, location, wedding venue, and guest list with little details like personalized favors, aesthetics, and playlist. It can be overwhelming to manage all these aspects in an easy, methodical way.
So, instead of tackling all of it at once, it's better to tick off one thing at a time. Take help from friends, family, and your would-be partner. After all, it's a day of love, and everything needs to be just perfectly special like you imagined.
Read on to find the 50 best wedding planning tips that will help you organize everything for your big day like a pro.
These are the best trending popular wedding planning tips
Your focus should be on having fun while planning the wedding instead of running around in stress. Read blogs and magazines, find out what you like when attending weddings, and always set a budget before the planning starts. To ease your process, here are little tips and tricks to make your wedding day a cherished forever kind of event.
Start early
It's always best to start early and spread out the planning process over time. This way, you will have a better handle on things and get time to breathe in between. If something doesn't work out, you will have time to re-plan and figure out other options.
Must Read: 13 Exquisite Dreamy Pre-wedding Shoot Locations In Delhi
Set budget
It is one of the most important things since your budget will influence how the wedding looks. Fix a budget and find wedding venues, decide on the food menu, aesthetics, your overall look within that set budget. It will help you streamline your options too.
Discuss the budget with family members
Instead of deciding on a budget on your own, it's best to sit and discuss with your family members. See how much they can contribute. Also, include your other half in the process and see what they will be contributing to the wedding.
Theme
Deciding on the theme and color of the wedding is one of the priority points in 50 best wedding planning tips. It will help you focus on various elements like the attire, décor, venue, and menu, which match the theme of the wedding.
Suggested Read: Bollywood Stars Who Looked Gorgeous in Sabyasachi Wedding Lehenga
Guestlist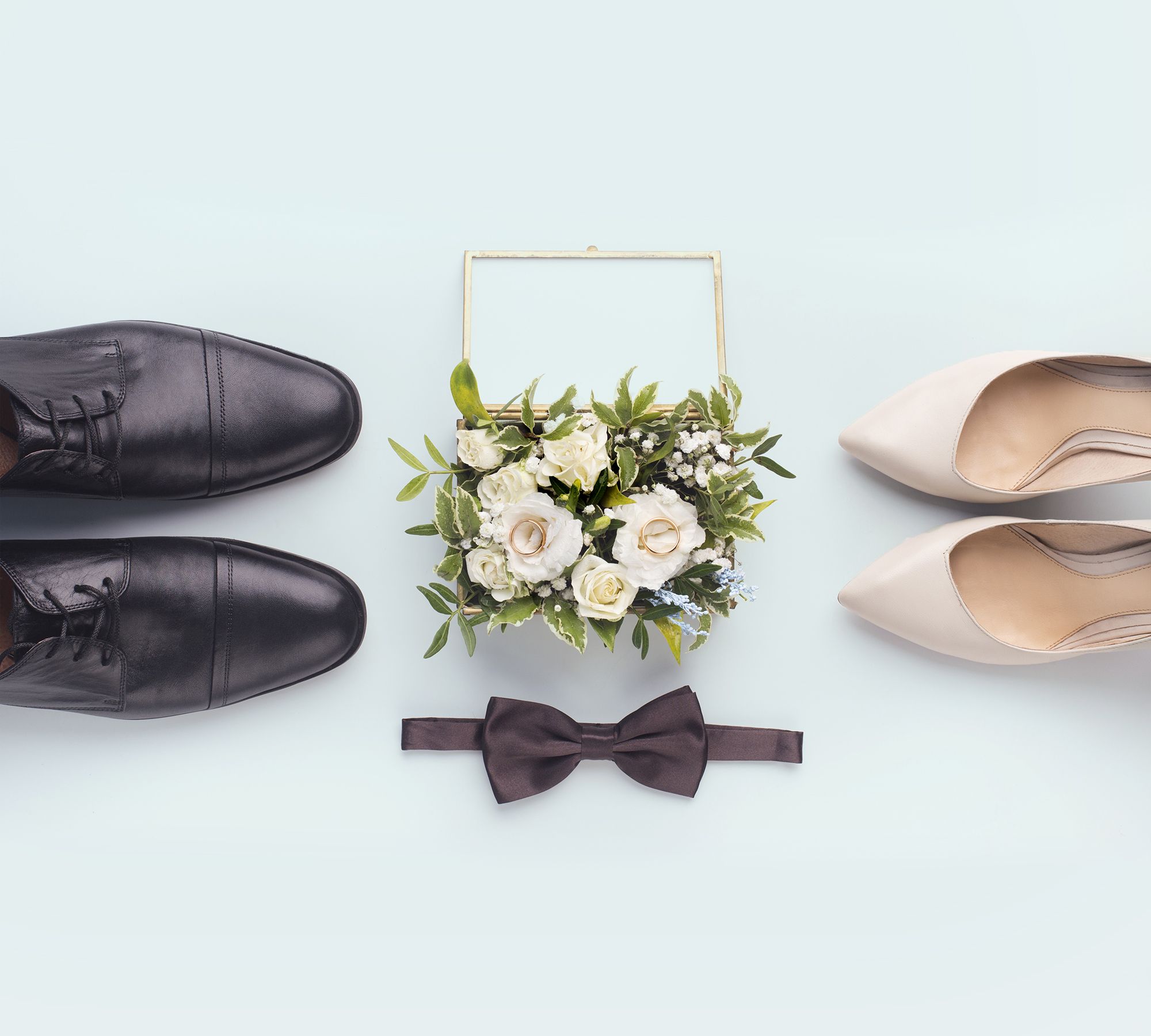 Decide on the approximate number of guests attending the wedding. It is easier to plan a wedding for 20 guests than 300 so creating a list is a priority. It will also help you to decide the wedding venue as capacity matters when looking for the location.
Wedding date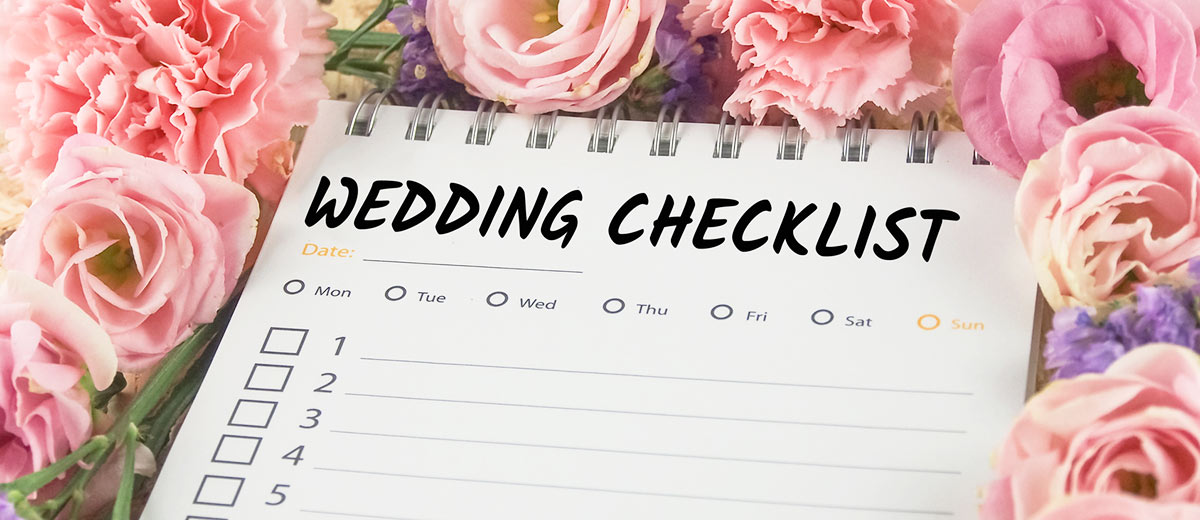 Your wedding day might be on the same day when there are a lot of weddings happening in the city, so consider the traffic flow and plan the timing accordingly. Is your wedding going to clash with another wedding at the venue you decided? Talk to the vendor about how they organize and redirect the guests with ease to the right wedding.
Venue choice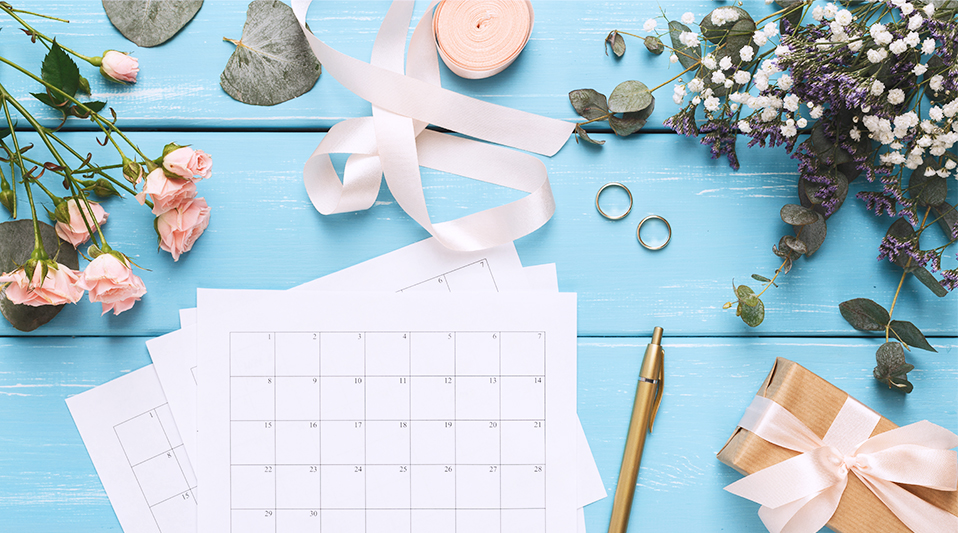 Your set budget will filter out the wedding venue choices. Now you need to do market research, read reviews online, go to various venues, get different price quotes, and compare the services provided by them to decide on the venue.
Does the theme of your wedding match the aesthetics of the venue? Can they customize the interiors and food menu according to you? Create a list of questions before going venue hunting.
Suggested Read: 17 Budget-Friendly Indoor Haldi Decoration Ideas In 2022
Meal plan
Balancing the food budget is necessary, so talk to the vendor and discuss the types of cuisine they offer. Do the taste test before finalizing and check the quality of the food.
Decide whether you want a vegetarian or non-vegetarian variant and want to include alcohol in the menu. Talk to the location vendor and see whether they allow your requirements and arrange for the same as well.
Weather
You need to have a plan B in case the weather decides to be unpredictable on the wedding day. Choosing a banquet hall is always a safe choice since you can manage the temperature according to your will. If it's an outside wedding, then have preparations for moving the party to an inside location within a short time frame.
Curate your guest list
By this time, you will notice you are brimming above the decided budget, so it's time to take a second look at the guest list. Lighten the list a bit and focus on the budget. Most of the wedding venues charge by per plate system, so eliminating not-so-important guests can help the budget aspect.
Suggested Read: 21 Must-Invest Bridal Makeup Kit items List To Look Flawless Post-Wedding
Limit the choices
You want everything to be perfect, but in search of perfection, it's normal to get confused by a large number of choices available. Instead of keep researching and trying to find more ideas, focus on one concept and revolve every other aspect of the wedding around it.
Wedding apps
You can find a lot of free wedding apps that can help you organize your D-day. They will help you decide on the theme, attire, décor, and venues. These apps also help you in sticking to the timeline and managing the process in a stress-free way.
Suggested Read: 19+ Exquisite Wedding Bridal Blouse Designs In 2022
Wedding checklist
Create a wedding checklist on excel or word by writing down the things to be done. Tick off one by one as you tackle one issue at a time and keep an eye on what is done and what is not. This is a good way to organize and manage different tasks.
Do not hurry
Starting early with the planning helps here as you get time to decide on the wedding venue, photographers, caterer, decorators, etc. Do not hurry and do your research before deciding on these big aspects of the wedding.
Wedding Invitation
With technology, wedding invitations are also made digitally now. There are various apps and websites that can guide you through the process and provide creative tools. You can easily make your wedding invitation card or take help from a friend.
Suggested Read: 44 Worthwhile Wedding Venues In Delhi You Shouldn't Miss Checking Out
List of vendors
Always get quotes from different vendors and compare the price with the services provided. Talk to friends and family to take their suggestions too. Read reviews and testimonials online to check the repo of the vendor and go with reliable, trustworthy vendors.
Get advice from married friends
It always helps to take advice from friends and family members who have already taken the plunge. Get guidance from them regarding wedding vendors they loved and how they did the planning. It becomes extra helpful if their wedding is close to your dream wedding.
Get deals
Research online and get discounts on wedding venues, caterers, and decorators. You can find some really good deals on various websites and ease up your budget. Even in person, don't forget to ask the vendor for discounts.
Suggested Read: 28 Stunning Bridal Full Hand Mehendi Designs In 2022
Read the contract
Read the contract attentively before signing and read the fine print extra carefully. Check for any hidden extra charges and discuss the same with the vendor. Every detail should be as discussed and correct to avoid any discrepancies.
Time between wedding and honeymoon
It's best to have a gap between the honeymoon and wedding. It helps in controlling the budget and lets you focus on one thing at a time. It also gives you a rest period after the wedding functions and ceremonies.
How the vendor works
Ask the vendor about the timeline on how they start the preparations for the wedding. What time do they arrive to start with the decorations? When do they start to prepare the food? How many staff members will be available for services?
Suggested Read: 20 Trending Lehenga Designs To Save In Your Gallery Right Away – 2022
Services delivery date
Talk to the photographer about when he will be delivering the wedding photographs and videos. Fulfillment of services following the wedding can be stressful too, so decide on the delivery date with the photography team.
Extra cash
Set aside some extra budget for unexpected situations like last-minute increases in guest numbers, extra arrangements for unpredictable weather conditions, or additional arrangements for transportation for guests. There are many unavoidable last-minute situations that arise at weddings.
No show guests
It is normal to have a few guests who are not going to attend the wedding. Estimate 10-20% of the guest list to be a show at the wedding. It usually depends on the location of the wedding venue, so check how many guests are out of town and streamline the list accordingly.
Suggested Read: Unlock The List Of a Best Photographers in India in the Next 10 Minutes
Check the restrictions
There are rules and restrictions at the wedding venue that should be followed. Various venues do not allow alcohol, so make sure you choose the location according to your requirement. Many venues don't allow music after a certain time, it's best to ask the vendor for any restrictions to be sure beforehand.
Financing sources
Image Credit: Michael Monteiro Photography
Decide on how the payments will be done for various wedding aspects. You can choose from loans, credit cards, family support, etc. as financing sources for the wedding. It's best to decide on this point before you start the planning process.
Shopping
Always shop at least three months before the wedding. It is one of the most exhausting parts and takes up a lot of time. It's important to take care of your health during the wedding, and shopping can tire you out and mess up your wedding glow.
Suggested Read: 20 Simple Blouse Designs For Silk Sarees In 2022
Accommodation
If you have out-of-town guests, then you must find accommodation for them. The place should be easy to reach and nearby to the wedding location. You can ask the wedding venue vendor if they have any tie-up with a hotel for providing a safe stay for the guests.
Destination wedding
Destination weddings are quite an in-trend these days, so select the best travel agency by curating a list and finding the one that matches your requirements. This way, you can mail the guests to book the tickets at the earliest.
Gifts for guests
Deciding on the gift hamper to give your guests is one of the tasks you should tick off the list as soon as possible. Visit wholesalers in your city who can provide good discounts on wedding favors since you will be buying in bulk.
Suggested Read: 30 Best Honeymoon Places In India You Should Bookmark for 2022
Wedding slideshow
Prepare the wedding slideshow that will be played on the big screen and the image for the banner beforehand. You can get the photo from your engagement party and pictures from the pre-wedding shoot.
Bachelor party
Don't organize the bachelor party a day before the wedding since it can leave you tired and exhausted during the wedding ceremony. Plan the party near the wedding location and at least a few days before so you can take a rest the next day.
Be up to date
Stay up to date with various vendors regarding arrangement, services, location, and progress. Make a group on the messaging app and always alert every vendor if there is any change in the arrangement or timing. Keep everyone in the loop regarding updates.
Suggested Read: 25 Stunning Arabic Mehendi Designs for Your Inspiration
Emergency contact list
Create an emergency contact list including family members, close friends, and vendors so you can reach them fast in case of an emergency. Use time efficiently and avoid mismanagement by contacting various people to get the number of the intended person.
Outfit
Try the outfit at least a week before the wedding to check the fitting. Most people tend to lose weight before the wedding which can mess up the fitting. It's best to check a few days earlier, so the alteration can be done.
See the wedding vendor in action
It always helps to attend a wedding from the vendor you hired. This way, you can check the food quality and see how the staff serves the guests. You can see the hospitality and work ethics of the team and make a conscious decision.
Suggested Read: Steal 30 Ideas – Jaw-Dropping Flower Decoration For Wedding Stage
Payments
Make the payments at the right time, so there are no last-minute hassles. Talk and decide the time frame for making payments and stick to it. Quarrels during the wedding ceremonies with vendors can bring down the whole celebration vibe.
Extra hours
Guests are bound to be late during the wedding, always ask for extra hours from the wedding venue and catering service. Few changes in the timings are normal, so get in extra hours from the band without additional cost.
Both families are important
Take advice from the members of both families as they have an equal part in the ceremonies. Celebrations should be done with the involvement of both families otherwise, grudges can happen that stay for a long time.
Suggested Read: Best 50 Romantic Wedding Couple Poses To Bookmark
Confirmation mails
Always get confirmation emails from the travel agent and different vendors. Check if they made any changes to the decision points, and getting it in written confirmation always helps if any issue arises. It is also useful in case you miss the confirmation phone call.
Work as a team
Although you might be overwhelmed with the planning and preparations for the wedding, don't forget your partner. Involve them in every decision and consider their expectations too. It's the day of celebration for both of you, so make it one.
Wedding outfits
If you have a theme-based wedding with outfits planned for your immediate family and friends, then make sure to collect them on time. Check the fittings for everyone and ask a family member to take charge of this task if any alteration is needed.
Cocktails and mocktails
Introduce signature cocktails and mocktails for your guests, so they remember the celebration for a long time. It will give a personalized touch to the whole experience to be cherished forever. A refreshing drink with a customized twist can never go wrong.
Buffer time
Have a buffer time in between various ceremonies. Instead of tackling one event after the other, make sure to take a break and some time to breathe. Greeting the guests and taking photographs generally take up a lot of time, so buffer time also helps manage the event efficiently.
Appoint an administrator
It can be a parent, your best friend, or a loved one who can take charge of the supplies and paperwork. They can help you organize various aspects like vendor contacts, makeup kits, venue details, first aid kits, etc. Someone who can work under pressure will be best for the job.
Check the lighting
Lighting can have a dramatic effect so add beautiful lighting to your budget wedding. It will add a look of luxury and elegance like no other. Include fairy lights in the decorations by stringing them on the ceiling, and filling in mason jars to add an alluring charm to the venue.
A little box of touch-ups
Prepare a box of backups like your mascara, lipstick, and perfume for touch-ups. This little case will hold other things like adhesive bandages, sewing kits, hair ties, etc. that can be of help in emergencies.
Assign work for the big day
Assign different tasks for the wedding day to your family members and friends. Who is going to greet the guest? Who will collect and store the gifts properly? Who will check the hospitality services?
Who will make sure ceremonies are happening on time? You will be busy getting ready and taking part in the functions, so you need a team to oversee things happening around you.
Be stress-free
This is easier said than done but try to be stress-free. Stress and too much pressure can start to show physical signs. It's best to keep a healthy, nutritious diet, regular exercise, and meditate to regulate stress. You need to look your best on the wedding day, which can be achieved by a healthy lifestyle.
Spend time with each other
The time before the wedding is considered one of the most beautiful ones. Make sure to spend quality time with your partner as much as possible. Enjoy the planning process with them and create memories that you will cherish forever.
Further Read: 20 Worthwhile & Best Places For Destination Wedding In India
Conclusion
It's your big day, and you are browsing the internet looking for the best ways to prepare for the wedding. It can be confusing, so we hope our list of 50 best wedding planning tips will ease your mind and help you coordinate the wedding functions efficiently.
Remember to have fun and follow these pointers; everything else will be smooth sailing. Enjoy the journey and create beautiful memories.
Also read:
1) Top 37 Hindi Dance Songs For A Killer Wedding Performance
2) Look Flawless On Your Big Day! Here's A List Of 10 Pro Makeup Artists In Delhi
3) 41 Best Wedding Stage Decoration Ideas
4) 51+ Trending Bridal Entry Ideas
5) 51 Best Trending and Latest Wedding Hairstyle